Introducing The "Rei Omni Drip Funnel":
A New Set Of

Drip Follow-Up Sequences

For Motivated Sellers That Cuts Manual Follow-Up In Half, Recovers Lost Leads…
… And Helps Close Multiple 5-Figure Deals Automatically. 
By Paul do Campo, Oct. 17th, 2022
In 2021 I created a new "follow-up funnel" for motivated sellers designed to: 
Win back sellers who signed with another investor

Increase your credibility and authority

Dismantle

almost

every seller objection

Automatically leverage the seller's

specific

house problems.
… And all this is done automatically, removing over 50% of the "heavy lifting" from manual follow-up. And this new formula has been working insanely well for myself and friends. Here are some of their results:
(By the way, if you want to see a sample of these sequences you can opt-in and receive some via email below): 
So here's how it works...
First off, there are 3 things you need to make a solid follow-up system (a system where leads don't get lost/forgotten, deals don't go to competitors, and you can "sell" on autopilot for months—even years). 

The 3 parts are:
Event-based sequences -- (Not the old "Folder systems" that are "hot, cold, and warm buckets". You

can't

automate much of anything with those buckets. Instead, leverage what happens during a seller's "cycle", like: "When they decline your offer because they want to fix themselves").
Copy-driven messages -- (Ever get stuck not knowing what to say besides "Are you still looking to sell?". Well, think about it this way: there are tens or more features and benefits that solve a seller's problem. You can leverage those along with problem/solution copy in emails and SMS -- in other words, there's a LOT for you to say, so you use it).
"Credibility stackers" -- (The goal of follow-up isn't only to get a response. It's also to build your credibility (via showing you are an expert), remind them of pain, and send them to other assets (like reviews, websites, articles, etc). These all work together to help you sell you, your cash offer, and your business).
These three work together in accomplishing the #1 rule in copywriting and marketing:
Send the right message to the right person at the right time!
Whether it's a lead who missed your appointment, a Landlord who said that your offer is too low, or a seller who said they'll just fix the house themselves. There's a drip sequence for every lead and every "event" that any lead manager can easily follow while boosting your deal conversion. 
I'm not talking about sending them the same... boring... old... messages🥱 over and over again!
(You know what I'm talking about... where every 2 weeks you're sending them a drip that says:)
"Are you still selling?"
"Are you still interested in selling?" 
"Haven't heard from you, wondering if you're still interested in selling?" 
"Are you still selling your property located at…."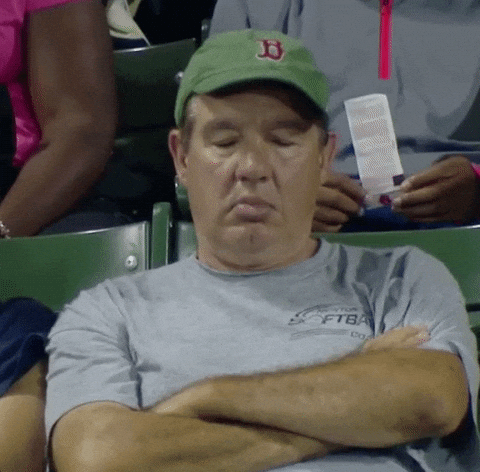 As investors, you have a checklist of messages, features, and selling-points you can say in your auto follow-up messages to a seller... 
(Ohp, there it is again… the dreaded opt-in. Here's the deal: I email— almost daily— valuable "infotaining" emails to help you as an investor dominate your marketing. To subscribe to my list, AND receive samples of my sequences, hit that shiny button below): 
For example… 
Any one message in your Drip can serve one of these purposes: 
Build up credibility by sending the seller to your testimonial page…  (or your Google reviews page -- You do this by having a message of curiosity included in your message saying: "...

here's what a seller said about us… "

.)

Leveraging a pain point they're mostly going through … (if it's a landlord they have tenants. If it's a vacant house lead they are dealing with a "crumbing" house losing value, or hard to find a cash buyer)
Leveraging your features and benefits … (if you pay for liens, closing costs, or moving costs, you make sure you mention that. There are MANY benefits that your cash offer does, might as well use them in your marketing)
Leverage events … (if a seller misses an appointment, you can have an automatic sequence with the call to action of: "Try our cash offer and reschedule your appointment". If a seller signs with another investor, make sure you have a sequence that leverages the pains of a deal dropping out.
Stack marketing mediums … (If I send the seller to my website, where I have a retargeting pixel, they'll start receiving digital ads ON TOP of my follow-up messages -- fulfilling the marketing rule of

"multiple touches" multiplied.

)

Build trust with value … (you can always have value-add messages in the form of "How to", "Market updates", "Consumer reports", etc.)
And finally, target a response … (there are certain copy tactics to gain a response in follow-up (aka engagement). For example, I use the "Typo trick", where we automatically have a "typo correction" sent so that it looks like it's very personal. Or, I use the "nine-word" email. Or, the simple 1 sentence question. Or, the "disappointed message". )
Follow-up isn't always about getting a direct response.
Many times, it's about building your perceived authority, increasing your credibility, and stacking your marketing.
Here's a good example of one of my sequences that has been getting great results… It's called the: 
"Offer rejected- too low - landlord"
Every time your lead manager or acquisition manager gets off the phone with a landlord looking to sell, and they express to you:
"The offer's too low..."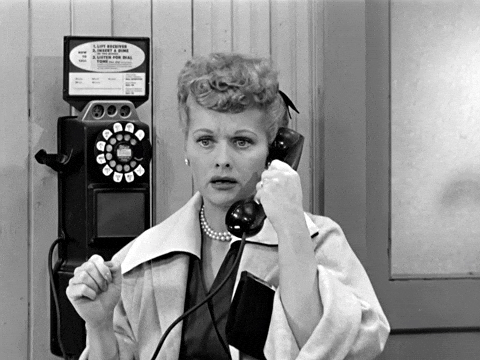 … But don't worry.
Because all you do after that is just send them to the "Offer too low" sequence and let the "auto selling" begin!
Then the following messages will:
First: Thank them for trying your offer out
Then: send a "credibility booster" to help re-affirm your authority and legitimacy in the market
Then: Leverage a specific pain point like: looking for another offer, the troubles with tenants, or listing it
Then: Keep you top of mind until when they finally realize: "I just want to sell for cash! I'll contact that guy again that's been keeping in touch".
It'll be a full year's worth of SMS, email, and tasks that bank on proven copywriting and marketing principles.
But here's the truth about this follow-up "funnel"...
It wasn't invented by me.
You see, I'm actually a professional copywriter by trade. (I'm also an investor). 
And I've been creating follow-up marketing automation for brands within eCommerce, coaching, and info publishing. 
(Some brands you might be familiar with like Ballpoint marketing, RyanDossey.com, and Call Porter) 
All I did was take the principles in those industries and apply them to REI. 
They're principles behind the "Abandon cart sequences" (famous inside eCommerce), and post-purchase sequences (famous inside coaching/info industry)…
 (My "Deal closed sequence" was taken from those industries to gain new reviews from sellers AND see if they want to sell their other properties). 
… They're also principles behind good copy in follow-up. 
… And principles behind "event-based marketing". 
If you want to see these messages and sequences for yourself… 
Sign up for my email newsletter below. 
You'll get my breakdown of how it all works